Aired
Pilot, 1952
NBC Primetime Tuesday, September 30, 1952 – Tuesday, August 11, 1953
CBS Primetime Saturday, August 15, 1953 – Saturday, September 22, 1956
CBS Primetime Saturday, March 23, 1957- Saturday, September 7, 1957
Run time
30 Minutes
Host
Fred Allen 1952
Herb Shriner 1952-1956
Sam Levenson 1957
Announcers
Kenny Williams 1952-1957
Ed McMahon 1957
Ralph Paul
Origination
International Theatre, New York City, New York (1952-1953)
CBS Studio 52, New York City, New York (1953-1956)
Biltmore Theatre, New York City, New York (1957)
Two for the Money was a primetime game show where contestants give a series of answers that fit into a category as fast as they can to win money. 
Game format
Edit
In this four-year-old nighttime game show, teams of two contestants (couples) played three rounds of categories. On each round at the sound of the bell in each category and while alternating turns, the team had 15 seconds to name as many items that fit into the category as they can, with one mistake (which was either repeating an answer or giving a wrong answer) ending the round. The first round was worth $5.00 an answer, and the next two rounds had answers be worth the total dollar amount scored in the previous round.
Personnel
Edit
1952-1956
1957
Two for the Money was originally designed for Fred Allen, who had filmed the pilot in 1952. Due to illness, he was unable to do the show when it became a series. He did get a chance to host the show though, when he filled-in for Herb Shriner on the January 9, 1954 episode.
International Versions
Edit
Main Article: Two for the Money/International
Merchandise
Edit
Hasbro released two editions based on Two for the Money as "2" for the Money in 1955. (NOTE: The box to the second edition of the game is virtually identical to it's left side counterpart. with the words "Second Edition" appearing inconspicuously in the base of the "2" in the title's graphics.)
Episode Status
Edit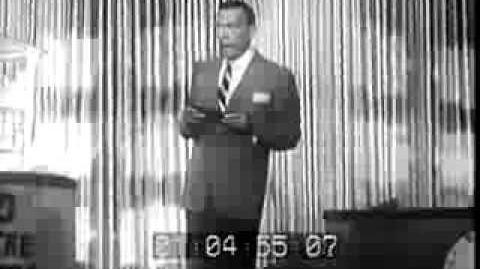 Ad blocker interference detected!
Wikia is a free-to-use site that makes money from advertising. We have a modified experience for viewers using ad blockers

Wikia is not accessible if you've made further modifications. Remove the custom ad blocker rule(s) and the page will load as expected.