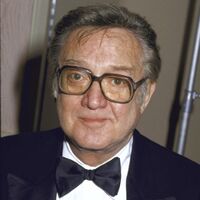 Stephen Valentine Patrick William "Steve" Allen (December 26, 1921 – October 30, 2000) was an American television personality, musician, composer, actor, comedian, and writer. Though he got his start in radio, Allen is best known for his television career. He first gained national attention as a guest host on Arthur Godfrey's Talent Scouts. He graduated to become the first host of The Tonight Show, where he was instrumental in innovating the concept of the television talk show. Thereafter, he hosted numerous game and variety shows, including The Steve Allen Show, I've Got a Secret, The New Steve Allen Show, and was a regular panel member on CBS' What's My Line?
Ad blocker interference detected!
Wikia is a free-to-use site that makes money from advertising. We have a modified experience for viewers using ad blockers

Wikia is not accessible if you've made further modifications. Remove the custom ad blocker rule(s) and the page will load as expected.