Ray Combs
Name
Raymond Neil "Ray" Combs, Jr.
Born
April 3, 1956
Died
June 2, 1996
Cause of Death
Suicide
Occupation
Game Show Host, Comedian
Raymond Neil "Ray" Combs, Jr.
(April 3, 1956 – June 2, 1996) was an American comedian, actor, and host of the game show
Family Feud
on CBS and in syndication from 1988 to 1994 (he was later proceeded by original
Feud
host
Richard Dawson
in the syndicated version from 1994 until 1995). Following the cancellation of
Feud
, Combs attempted to get back into television with the short-lived
Family Challenge
(he was later replaced by
Michael Burger
when the series was re-titled as
The New Family Challenge
from 1996 until 1997), but his life had already taken a severe downturn including a divorce from his wife, and a near-fatal car accident which ultimately led to his suicide in 1996.
E! True Hollywood Story: Ray Combs
Edit
On November 16, 1997, the E! Network debuted their hour long documentary series about the life of Ray Combs, who committed sucide in 1996. Including his stints as the second host of Family Feud (1988-94) and first host of Family Challenge (1995-96), his apperance on The Tonight Show with Johnny Carson, and his family life, debt and emotional problems.
Goodson-Todman Shows Hosted
Edit
Goodson-Todman Shows Appeared
Edit
Non Goodson-Todman show hosted
Edit
Family Challenge (1995-96)
Feud-Related Stuff
Edit
Ray in WrestleMania
Edit
Autographed Photo
Edit
Tombstone
Edit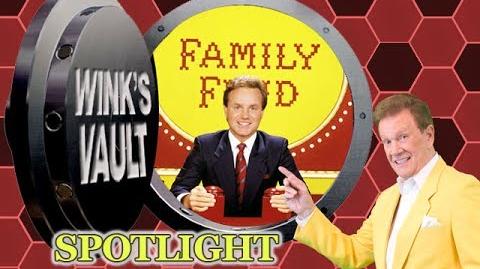 Ad blocker interference detected!
Wikia is a free-to-use site that makes money from advertising. We have a modified experience for viewers using ad blockers

Wikia is not accessible if you've made further modifications. Remove the custom ad blocker rule(s) and the page will load as expected.