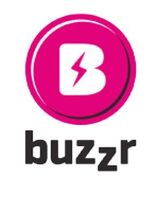 Launched
May 1, 2014
Owned By
FremantleMedia
Buzzr is a Youtube channel that's devoted to making several semi-revivals of FremantleMedia-owned game show properties in order to attract to a much more younger and hipper crowd. (mainly towards new millennials).
The Buzzr brand was first used by Fremantle for a Youtube channel created and produced by its digital content studio Tiny Riot, which debut in late 2014. The channel itself features classic clips and short-form adaptations of its game show properties (i.e. Feud and Password) with various internet celebrities from Youtube as contestants.
Goodson-Todman Shows
Edit
Beat the Clock
Body Language
Family Feud
Password
Non Goodson-Todman Shows
Edit
Buzzr TV - Television network that's devoted to classic game shows since 2015
Official Website
Official Facebook Page
Official Youtube Page
Article about Buzzr
Ad blocker interference detected!
Wikia is a free-to-use site that makes money from advertising. We have a modified experience for viewers using ad blockers

Wikia is not accessible if you've made further modifications. Remove the custom ad blocker rule(s) and the page will load as expected.