Aired
Star TV (2009)
TRT 1 (2013–2014)
TV 8 (2014)
Host
Beyazıt Öztürk (2009)
Ufuk Özkan (2013-2014)
Erol Evgin (2014)
Gulben Ergen (11/22/14-11/23/14)
Burcu Esmersoy (2014)
Atalay Demicri (11/29/14-11/30/14)
Alp Kirsan (12/6/14-12/7/14)
Jess Molho (2014)
Game Format
Edit
Merchandise
Edit
Three years ago, before the short-lived 2013 revival for TRT 1, another short-lived remake/revival of the show called Aile Boyu (Family Size), hosted by Cagla Sikel and Emre Altug ran from 2010 until 2011.
Twenty-Two years ago, Before the 2014 revival for TV8, Erol Evgin previously hosted its original incarnation called Super Aile (Super Family) for Show TV from 1992 until 1994.
Burcu Esmersoy originally became a contestant on the short-lived TRT 1 revival, but later became the host of the TV 8 revival for a brief period (both events happened respectively in 2014).
The 2014 TV8 revival was later re-titled as 100 Kisiye Sorduk (We Asked 100 People) also hosted by Atalay Demicri in 2015.
Super Aile
Aile Boyu
100 Kisiye Sorduk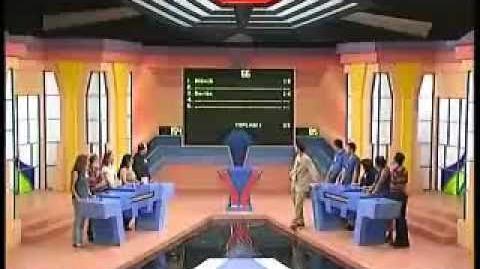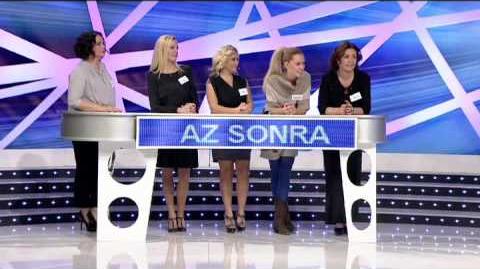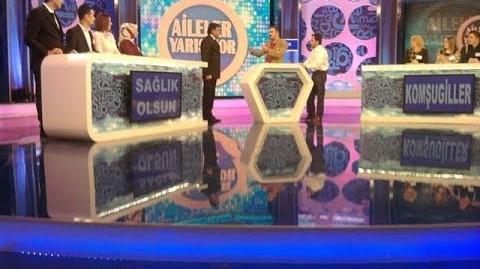 Ad blocker interference detected!
Wikia is a free-to-use site that makes money from advertising. We have a modified experience for viewers using ad blockers

Wikia is not accessible if you've made further modifications. Remove the custom ad blocker rule(s) and the page will load as expected.