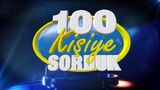 Aired
TV 8 (2015)
Host
Atalay Demicri
Game Format
Edit
Merchandise
Edit
Before this version on TV8, the series was previously titled as Aileler Yarisiyor (Families Racing) also hosted by Atalay Demicri in 2014.
Super Aile
Aileler Yarişiyor
Aile Boyu
Ad blocker interference detected!
Wikia is a free-to-use site that makes money from advertising. We have a modified experience for viewers using ad blockers

Wikia is not accessible if you've made further modifications. Remove the custom ad blocker rule(s) and the page will load as expected.